(Fr) Les stratégies d'usinage
Fonction G81 – cycle de perçage centrage
Fonction G80 – annulation de cycle d'usinage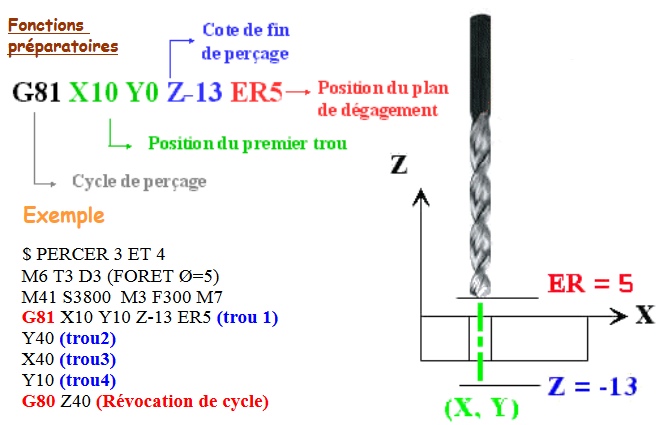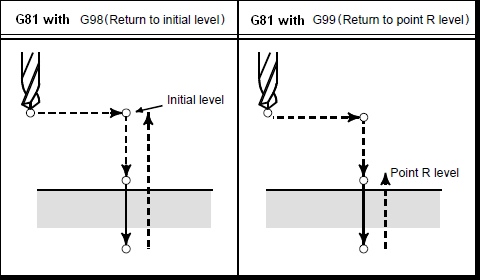 Les commandes G98 ou G99 placées juste devant le G81 permettent un retrait de l'outil dans le cycle de perçage au niveau initial ou ER5
Activation du cycle de perçage pour les cartes smoothieboard
drillingcycles.enable true
drillingcycles.dwell_units Shift
---
Dwell units Shift = seconds, P = millis.
---
G98 Retract to initial Z

G99 Retract to R plane
* G81 Simple drilling cycle.
G82 Drilling cycle with a pause at final depth (Dwell).

G83 Peck drilling cycle; incremental drilling with an retract, can be combined with dwell.
* G80 Mark the end of cycle.
Convertisseur en ligne cycle de perçage —-> Gcode normal http://www.onlfait.ch/CCDCC.js/